___________________
_______________________
~INTERMISSION~
_______________
____________
_______
films from netflix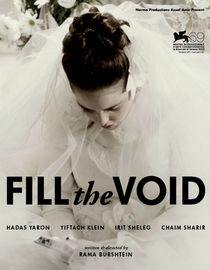 Eighteen-year-old Shira is thrilled that the marriage arranged for her within her Orthodox Jewish community is with a boy she likes. But when her sister dies in childbirth, Shira's hopes for her future are thrown into turmoil by her grieving mother.
A fully realized story of family. 4 Stars
About to be put out to pasture after suffering a heart attack, a traveling diamond salesman reluctantly concedes to train his replacement, who's a brash novice. Though the two men get off to a rocky start, they soon develop an unexpected bond.
Funny, poignant with a surprise ending. 3 1/2 Stars
~~~~
~~~~
Blurbs about Book Crossing:
if you love your books let them go
NEW YORK TIMES
an unlikely global sociology experiment
BOOK MAGAZINE
a modern day message in a bottle
SAN FRANCISCO CHRONICLE
~XXXXX~
Verse from the poem, Complexity of Passion:
3.
In the bedroom
Gentled with yellows,
No curtains, white space at the window.
I am sure I can hear snow falling.
Honey in the wall mellows a thousand bees
And their Queen. I think I hear them speak.
One green duck egg in a saucer on the dresser,
Dry inside, reminds me.
Didn't someone say,
What is beautiful is fleeting.
I touch your throat. You breathe.
A bedroom within our bedroom,
Wyeth's Master Bedroom hangs here:
White space, shadow and sunshine at the window,
Old chenille spread with the sleeping dog, Rattler.
That old dog made of angled bones, dreaming.
- Estuary, Poetry of Barbary Chaapel
http://barbaryandbill.wix.com/barbarychaapel
____